Mhairimcevoy
'
Style
'
Start of Reign
Coronation Date
End of Reign
Tenure
Co-monarch
Regency Council
Predecessor
Heir Apparent
Heir Presumptive
Successor
King's Champion
Prime Minister
Bequeathed by
Date Bequeathed
'
Style
'
Tenure
Predecessor
Successor
'
Reigning Monarch
Liege Lord
Years of Service
Predecessor
Successor
Biographical Information
Birth Name
Mage Name
Maiden Name
Nickname
Honorific
'
Epithet
Codename
Alias
Born
442 H.E.
Died
Race
Tortallan
Species
Nationality
Tortallan
Gift
Purple
Magic
Specialization
Creations
Physical Description
Gender
Female
Height
5 7'
Hair
Brown with gold streaks.
Eyes
Other
Family Information
Noble House
Family
Ancestors
Grandparents
Parents
Adoptive Parents
Siblings
Companion
Husband
Cleon of Kennan
Wife
Lover
Children
Adoptive Children
Grandchildren
Descendants
Godsparents
Godschildren
Other Family
Animals
Patron God
Affiliation
Rank
Lady-Knight
Rogue Position
Estates
Residence
Bazhir Tribe
K'miri Tribe
Education
Accreditation
Teacher(s)
Student(s)
Occupation
Sponsored by
Sponsor to
Training Master
Knight Master
Year Knighted
Squire
District
Affiliation
Military Affiliation
'
Military Branch
Commander
Company
Squad Leader
Sergeant
Rider Group
Group
Combat
Provost's Guard
'
Guard District
Guardhouse
Guard Watch
Training Partners
Previous Partner
Current Partner
Trainee Partner
Guard Badge
Events
Bibliographical Information
Tortallan character
First Mentioned
'
Only Mentioned
'
First Appeared
'
Last Appeared
'
Latest Appearance
'
Only Appearance
'
Last Mentioned
'
About me
I am under eighteen (That's all I'm giving away) and female. I started reading Tamora Pierce in the summer of 2009.  The first book I read was First Test and I liked it so much that I finished it in one day. I didn't have the next ones so I asked for them from nieghbor. She's also a Tamora Pierce fan. I've read all the Tortall Legends and I've only read a few of the Emelan. My favorite series are Song of the Lioness Series and Protector of the Small. My favorite character is Kel because she reminds me of myself, in looks as well ,except for eye color, as well as personality. I also like George Cooper becuase he's so much fun. I am annoyed that Kel didn't get a permanent lover by the end of the series though. My favorite part about her writing is that her series all tie together through events and characters.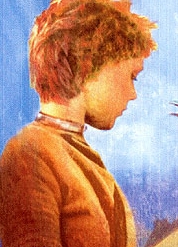 My Contributions
(created)
(major edits)
My Favorite Pages
Community content is available under
CC-BY-SA
unless otherwise noted.